Easter Packaging Designs
To make Easter a little bit more colourful, we would like to share with you our packaging and decoration ideas for the holiday. All designs are created with EngView Packaging Suite.
Easter mug display
This corrugated stand display is designed for E flute. You can place inside a mug full of candies or a big chocolate egg. The design is parametric, so it can be cut in any size.
Shared Space 3D link - Easter Mug display.html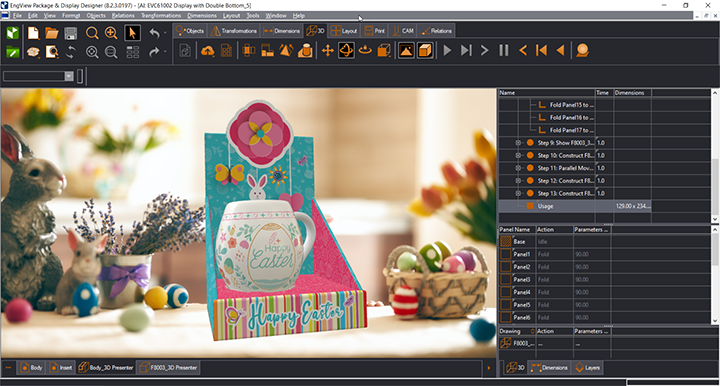 Egg Holders
Egg holders in different shapes and colours to decorate your table for Easter.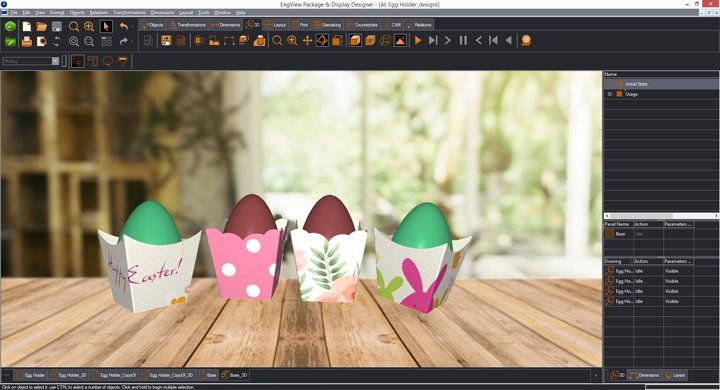 Easter Stand
The perfect way to display your coloured eggs. This fixed size 3-shelf stand is designed for foamboard but it can also be cut frоm corrugated board.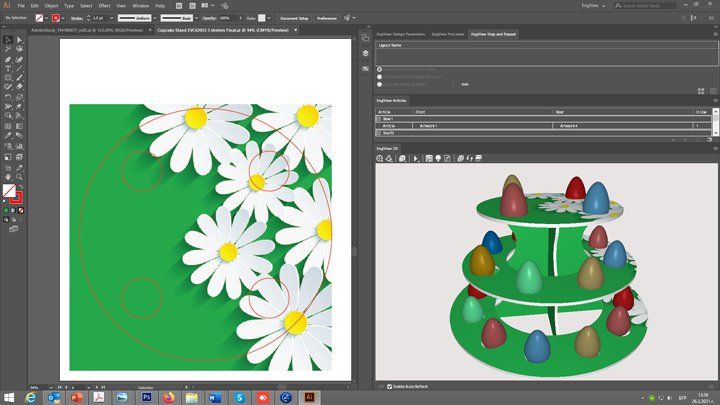 l
Corrugated Egg Box
A six pack of farm eggs can safe the day! Here is our suggeston for a parametric desing of an egg box.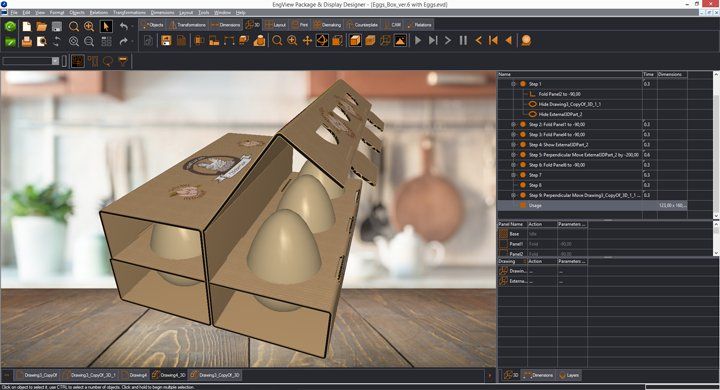 Easter Bunnies
How many bunnies do you see? Make yourself some home or office decoration for the holiday. Ask your kids to colour the bunnies. You can cut them from foamboard, corrugated board or even from carton and hang them on the walls. Have fun!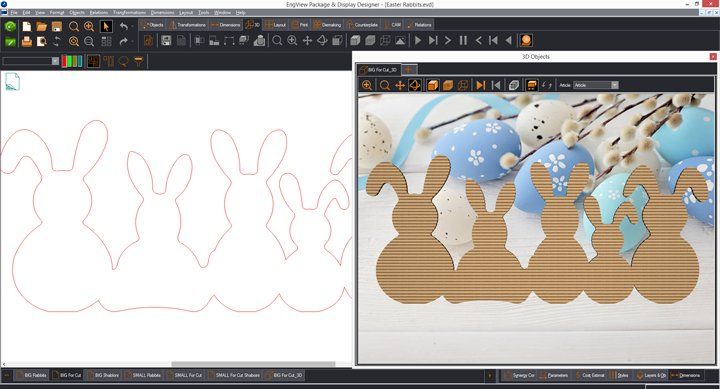 Easter Tray
Let the egg hunt begin! Here is a parametric template with a lid that folds into a rabbit. You can play with the design and add some interesting graphics of your own.