EngView Joins Forces with VISO, the Largest Graphic School in Belgium
News
EngView Joins Forces with VISO, the Largest Graphic School in Belgium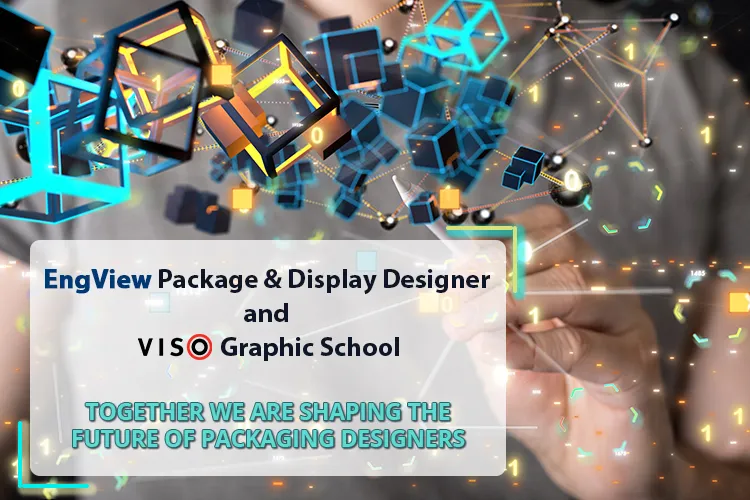 We are thrilled to welcome another partner joining us on our journey of shaping the future of packaging designers!
EngView has joined forces with VISO, one of the largest graphic schools in Belgium, to provide an enriching educational experience for packaging designers. VISO, renowned for its commitment to nurturing talent and inspiring young minds, believes that education goes beyond textbooks, aiming to foster curiosity, creativity, and a profound understanding of modern technology among its students.
EngView is proud to be a part of this educational journey, contributing with cutting-edge packaging software, the EngView Package & Display Designer, to empower students with the latest technological trends in the field. We firmly believe that integrating our software into their curriculum will enhance the students' professional skills, preparing them for successful careers in the packaging industry.
At the core of EngView System's mission has always been a dedication to bringing innovation in the packaging industry. Through collaborations like this one with VISO, we continue to invest in the future of graphic designers. By equipping educational institutions with state-of-the-art software tools, we ensure that students have the best resources to learn, grow, and ultimately lead the industry forward.
This partnership is another step in our commitment to education and the packaging industry's evolution. It is our belief that through education and collaboration, we can inspire the next generation of packaging designers to push the boundaries of creativity and innovation, ultimately shaping the future of packaging design.
With EngView's support, VISO students will have access to a versatile and powerful packaging software solution that will enable them to explore their creative potential, design packaging solutions that are both functional and visually appealing, and develop the skills required to excel in the competitive world of packaging design.
We are excited about the possibilities that this collaboration will unlock, and we look forward to witnessing the impressive designs and innovations that will emerge from the talented students at VISO.