EngView North America at the Odyssey Expo 2023 in Milwaukee
News
EngView North America at the Odyssey Expo 2023 in Milwaukee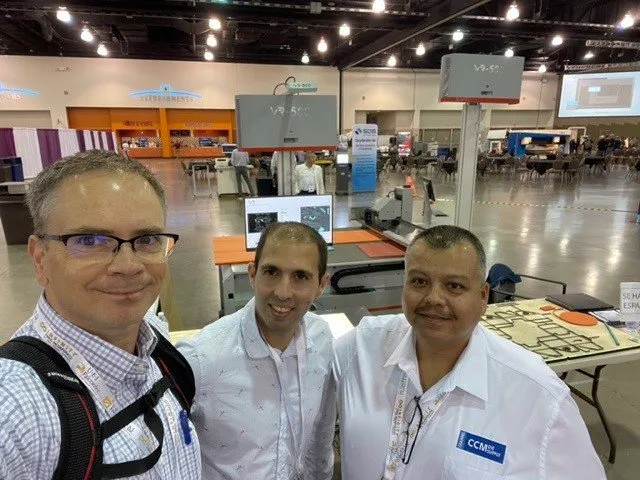 Last week EngView team visited the Odyssey Expo 2023 in Milwaukee, sponsored by the International Association of Diecutting and Diemaking - IADD.
The Odyssey Expo is the only event in 2023 targeted specifically to diecutting, diemaking, foil stamping, embossing and bindery. This year, more than 1,600 attendees came together in Milwaukee. The event was very focused but large enough to ensure great variety of business solutions.
Among the attendees were businesses involved with converting or finishing processes that include diecutting, diemaking, foil enhancements, embossing and specialty coatings. Experts in diemaking and diecutting were on hand to share solutions for a wide array of hard-to-cut materials with advancements in converting, folding cartons and corrugated. Experts in finishing techniques were on site to talk about attracting consumer attention to print and packaging with specialty effects.
Kris Hanchette, Vice President Sales at EngView, had the opportunity to present EngView Packaging Suite and to demonstrate how our parametric libraries for boxes and displays and all available tools can speed up and automate the day-to day jobs of diemakers and all people involved in the creation, communication, and production of packaging.
Kris shares his experience from the Odyssey Expo 2023: "I spent 3 great days at the Odyssey Expo! It was truly inspiring to meet so many fellow professionals from the print & packaging industry. For me the best part was connecting to people and creating valuable partnerships. The Expo was a great reminder how we can all impact and improve the industry while making the work processes easier, smoother and more precise thanks to all the modern solutions we invent!".