EngView Package & Display Designer official release for macOS
News
EngView Package & Display Designer official release for macOS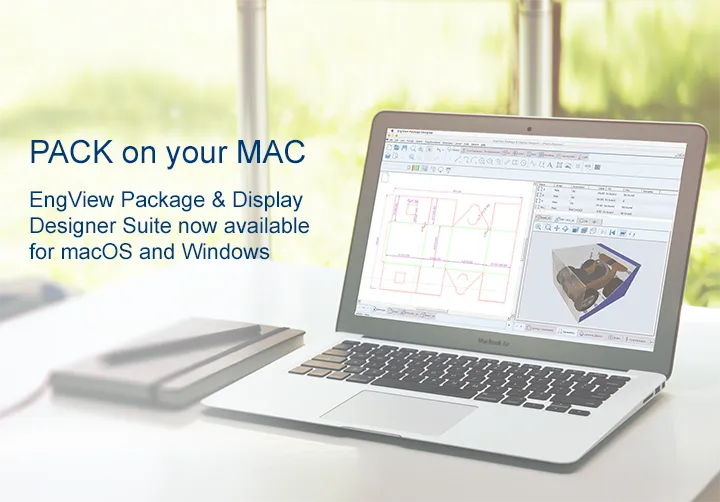 With the beginning of the festive season, we at EngView have a lot to be festive about! Last week we officially released the macOS-compatible version of EngView Package & Display Designer. It has been a while since we started this challenging endeavor and we are now proud of the result: the EngView Suite is the first CAD/CAM system for structural design of packaging and POP/POS displays available for both macOS and Windows users.
The software enables and controls the production process – from the creative, through customer approval to cost optimization. It is a powerful solution with the advantage of simple-to-use interface allowing designers to explore their imagination and create correct reusable structures without entering complicated, hard-to-remeber formulas. Instead, they can now use the smart drafting approach and construct structures by no more than dragging and dropping the necessary parametric components.
More than that, the software offers two parametric libraries of over 2,000 resizable designs of packaging and POP/POS displays. Integration with Adobe® Illustrator® ensures that images and graphics are nestled on the 3D structure naturally and with highest precision.
If you have been counting the days to the Mac release, wait no more but contact our local representative. We have a trained team of resellers in more than 80 countries around the world and they will offer a solution tailored to your specific needs.