EngView Systems GmbH Joins The European Diemaker Association (ESU)
News
EngView Systems GmbH Joins The European Diemaker Association (ESU)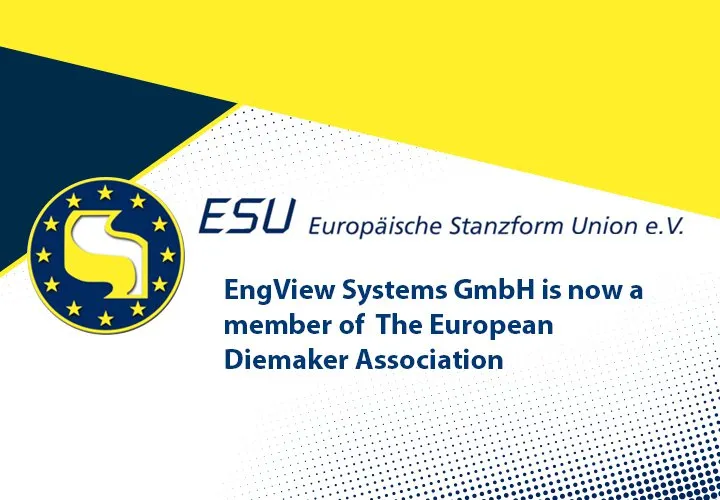 The German subsidiary of EngView Systems, a leading provider of CAD software for the packaging and POP/POS display industries, has become a member of the German (FDS) and European Diemaker Association (ESU). The ESU is a non-profit organization that represents the interests of companies and individuals working in the field of die-making and cutting.
By joining the ESU and the FDS, EngView Systems GmbH demonstrates its commitment to promoting and advancing the die-making industry, as well as its desire to collaborate with other industry players to find solutions to common challenges and opportunities. The company's membership in the ESU also provides an opportunity for EngView Systems to stay informed about the latest trends and developments in the industry and to actively participate in shaping its future.
The EngView Systems team is looking forward to collaborating with the ESU, the FDS and its members, exchanging ideas, and sharing knowledge and expertise. EngView Systems' membership in the ESU is an important step in strengthening its presence in the German diemaking industry and it reflects the company's commitment to developing innovative software solutions for converters and diemakers.