And the winner is ..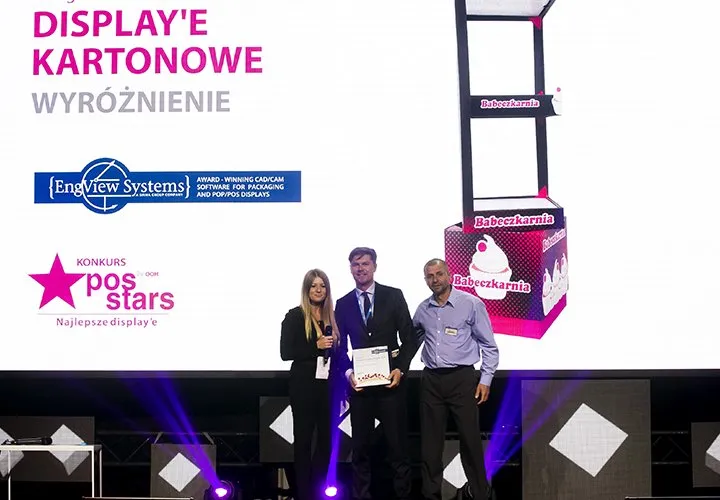 Last week EngView Systems together with its Polish partner Alma Trend took part in FestiwalDruku.pl. It is the premier exhibition of Warsaw for the printing and advertising industry. This year the event was accompanied by numerous additional conferences, workshops, demonstrations, competitions and trainings.
The show was a success not only for EngView Systems and Alma Trend but also for the winner in the POS Star completion. Our sales manager, Vladimir Dimitrov awarded the winner in the cardboard display category with an ART bundle of the EngView Package & Display Designer Suite. The structural designer that won the award for best POS display design from corrugated board is Sebastian Bujalski from ORPAK. Congratulations!