GRAFIKnet workshop and pre-FESPA event
News
GRAFIKnet workshop and pre-FESPA event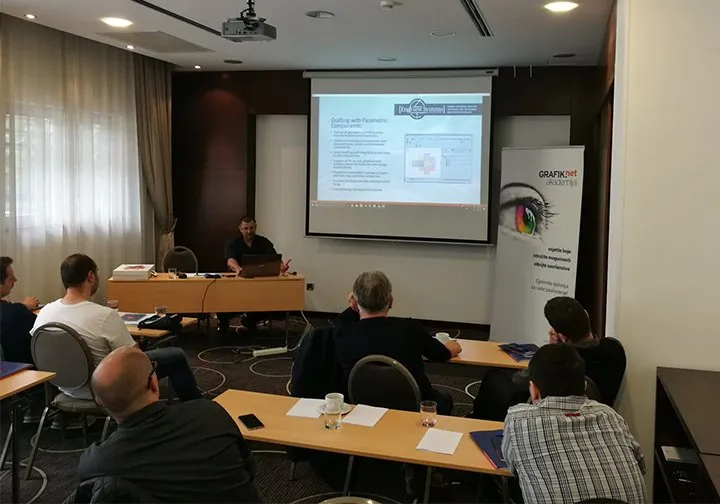 We are happy to be part of a team full of exciting ideas and never ending enthusiasm for spreading the knowledge.
Every year our Croatian friends at GRAFIKnet organize workshops and events for their current customers, already using EngView Package & Display Designer in their daily work. They invite also potential customers to learn how they can optimize the preproduction process of designing correct and at the same time artistically designed packaging and POP/POS displays.
This year's training sessions were focused on speeding the design of multi-part structures. With the smart drafting mode, complex structures are created with mere drag and drop of components. And what makes this approach smart is that all components are parametric and the result structure is also resizable to begin with. It could be reused as many times as needed.
We encourage and support our local resellers, since we believe this type of events is very important for the customers to refresh their knowledge of the software and learn how to implement the new optimizations in the packaging and POP production. It is also an opportunity for us to get feedback from our customers about day-to-day work and find a faster and easier workflow for their projects. We try to stay close to the business and their challenges, so we could evolve in the right direction.