What's new in Version 8
To keep up-to-date with the new technology in our everyday life the packaging industry needs to change and meet the challenges of the modern times like getting virtual. Extending the workflow into the 3D rendering software and creating whole scenes using packaging, display or furniture structures designed with EngView is now possible. Today you can write an email or even pay with your phone, why not see and approve a 3D design from your mobile device? This new version opens the door to much more possibilities!
Get more than 350 new parametric designs
The EngVIew libraries have been expanded by a total of 374 designs and structures — 315 in Packaging and 59 in Displays and Furniture. FEFCO's recently released new codes are made parametric and available in our library. We have also created a section in the library for paired designs that ensure less layout waste.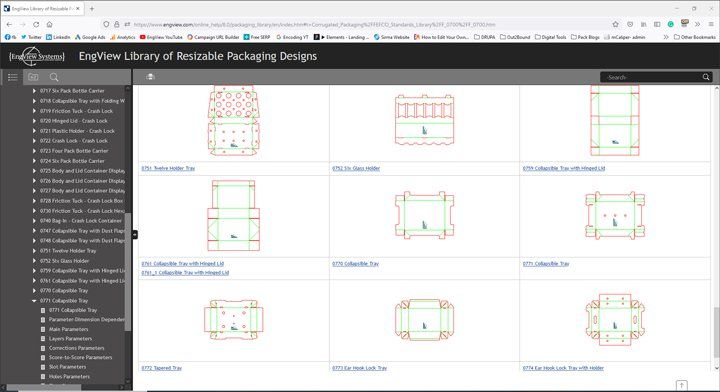 Achieve billboard quality
You know it often happens that big marketing campaigns require advertisement and video content prepared in advance, before the packaging of the product is produced and even before the product itself has been produced. So all billboards, digital and video ads need to be prepared based on the 3D models and visualization. Now you can export the 3D model in a billboard quality resolution. When exporting to the file formats Web3D, Collada, glTF/GLB, PDF, U3D, you can now set the artwork quality to up to 16K.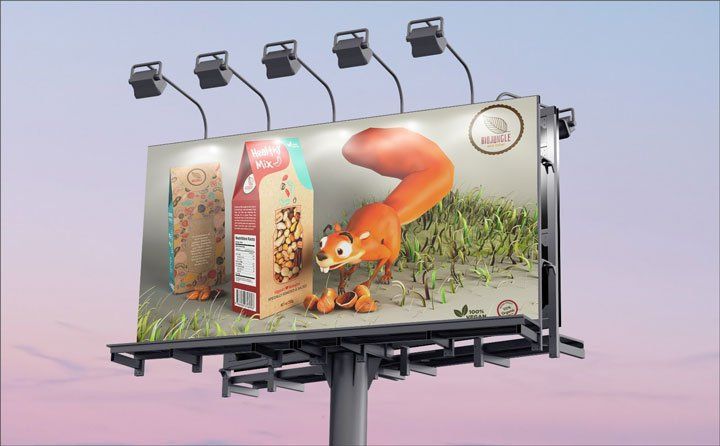 Extend the workflow to 3D rendering software
A lot of the commercials we see on TV now have 3D rendered content. Designers create whole scenes and now they can easily import 3D models of the packaging, displays and furniture they have created in EngVew software. With Version 8 we made the connection between EngView and 3D rendering software as Blender and 3Ds Max. We can now export GLB and GLTF files.
Our goal is to achieve the same quality and feel of the 3D models in EngVIew and in the 3D rendering software.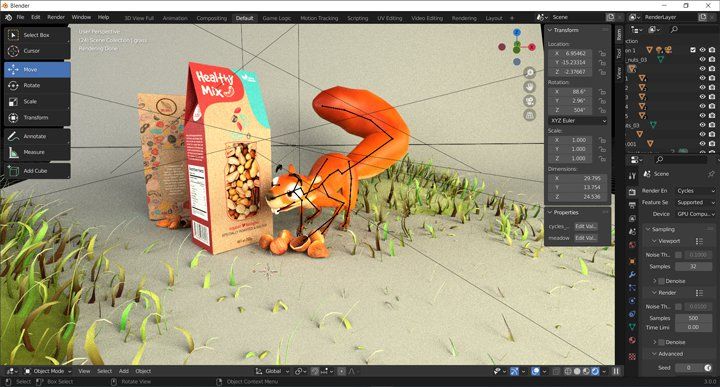 Share 3D designs with customers in your internet browser
EngView Package & Display Designer introduces Shared Space for easy sharing of packaging designs with colleagues and customers for approval. With a just a click the designer can upload the 3D project in the cloud and share the web link the customer by an automatically generated email. We are sure you will enjoy the simplicity and convenience of this feature!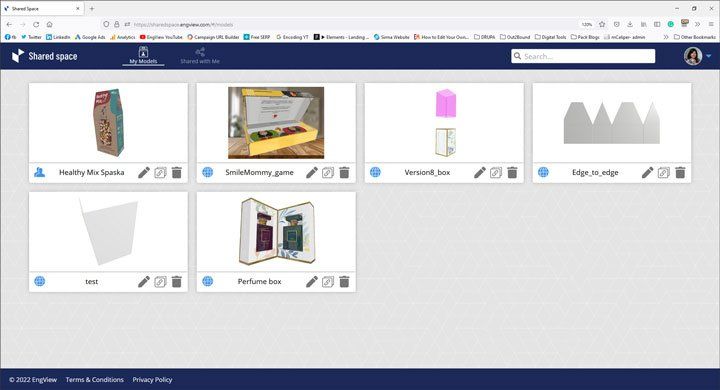 Draw your customer's attention to specific design elements
This new feature of the 3D module intends to focus the customer's attention on specific design elements. It could be the locking system, unique material used, or finishing effects like spot varnish or emboss. Now we can attract the customer's attention to the right design element. They will not be distracted by the sequence of steps. On the contrary, they will be charmed by the slick motion of the camera focusing the viewer's attention on the right spot.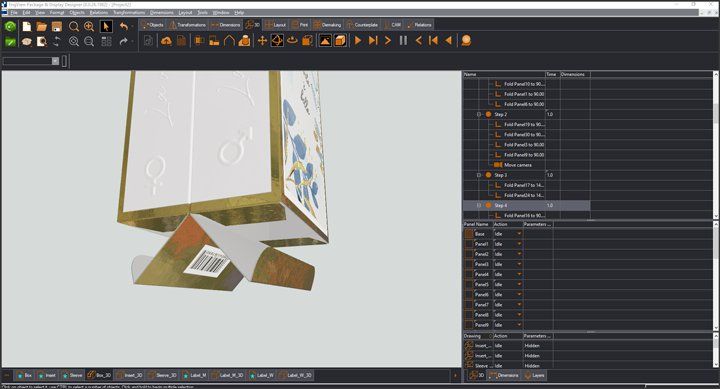 Fold parallel or neighboring edges in two clicks
Folding the structure in 3D is time consuming. Yes, we have made tremendous steps to facilitate that tasks for the packaging designers, but when we need to fold edges it still requires calculations or numerous adjustments. Not anymore! Now we can easily fold neighboring edges and parallel edges without calculations. You will be amazed how easy it is.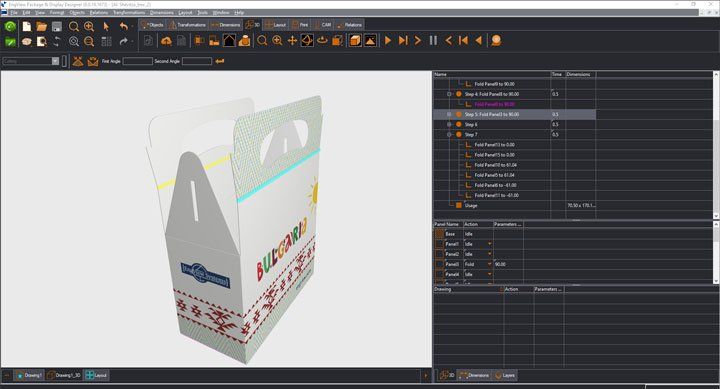 Resolve bleed conflicts
With version 8 we go one step further to optimizing the files for production by resolving the bleed conflicts.Thanks to our enhanced integration with Adobe® Illustrator®., designers can now complete their workflow: prepare the structure and layout in EngView, add graphics and multiply the design over the layout in Illustrator® to finally have a production file ready to send to the printing machine. The new bleed resolution functionality notifies designers of bleed conflicts and gives options to resolving the issues.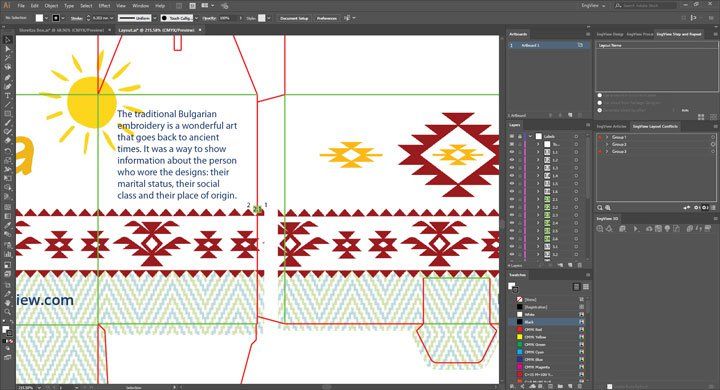 Import CorelDRAW files
You can now import files of the CorelDRAW format (.cdr) and using a larger number of options to tell EngView what to import and how. You can set rules for importing line types and associating them to EngView styles.
Want to learn more?
Get in touch with your local reseller to have a full demonstration of the new features and improvements of the EngView Packaging Suite version 8. You can also register for a free 10-day trial of the new Version8 to test on your own.