EngView Webinars for Display Makers
News
EngView Webinars for Display Makers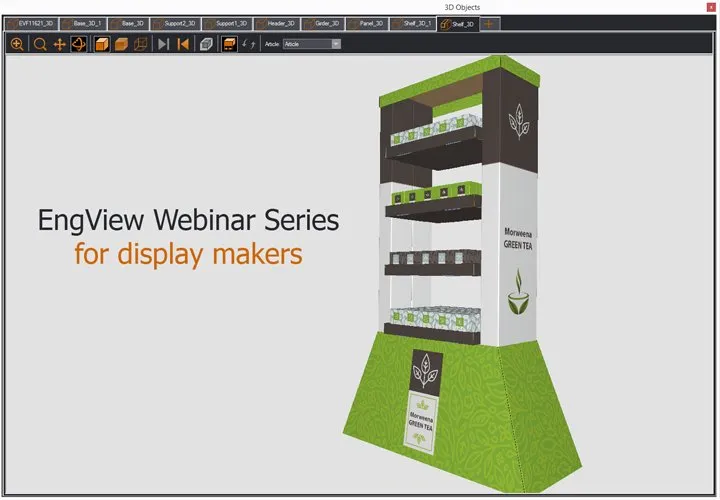 We are happy to announce our new batch of webinars coming in the fall. This time we will go deeper into the structural design process and share some tips and tricks on how to optimize the daily work of packaging and display makers and increase their efficiency.
Designing complicated multi-part structures is our forte. We have developed a library of almost 500 POP/POS display and furniture standards, which are parametric and take only a few seconds to resize to the required dimensions. In the webinars, we will go over the various materials and categories of structures in the EngView Library of Displays. We will show you how easy it is to resize and modify a parametric template. Using EngView's integration with Adobe Illustrator, we will apply graphics over each part of a structure. Finally, we will prepare files for production and send them to cutting and printing machines.
To register for one of our webinars, please click here.