Dieboard Calculator Automates the Sales Process for Diemakers
News
Dieboard Calculator Automates the Sales Process for Diemakers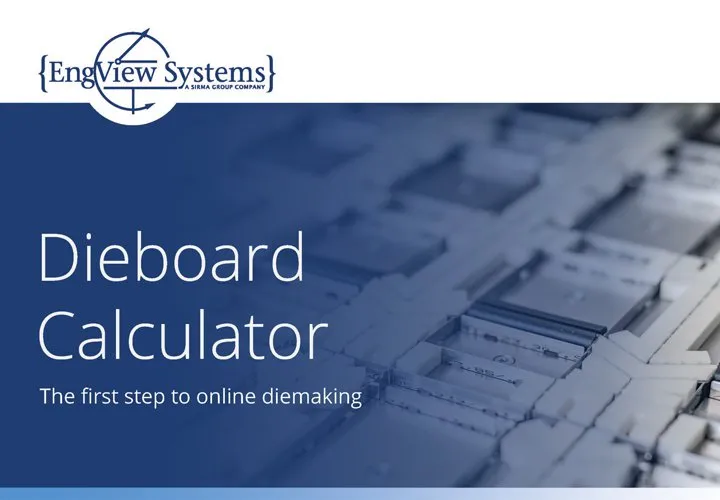 Every day diemakers receive hundreds of inquiries for dieboard projects of which only a small percentage become actual jobs. Preparing cost estimations based on unclear requirements and with no drawings can take a lot of time. For a busy diemaker, getting into the details of each project, asking the right questions, creating drawings, getting confirmation, and providing an accurate cost estimate is exhausting work. Now there is a way to automate this process and give customers instant cost estimations for their packaging designs online.
EngView has the solution for this problem that will help diemakers boost their sales by spending less time on dieboard estimations and providing customers with an online platform for creating their own project drawings with a just few clicks. They can upload their own designs or start a new project from a parametric template online and receive an automatically generated price for how much a die woud cost them.
Using the platform means the end to numerous phone calls, lengthy email exchanges with the diemaker, or the nervous wait for a response. It all happens instantly. Users can select a packaging design from a rich library of resizable standards, including the full ECMA and FEFCO codes. They can modify any parameter on the structure and see the box's 3D with the new sizes. Based on the selected sheet size, the software optimizes a layout for the dieboard. The diemaker then lets the customer choose the brand and type of steel rules, and the width of the board. At the end users see the calculated cost.
If the customer has a ready dieboard design, they can upload it to Dieboard Calculator and receive a quote. They have the option to upload a single drawing, a layout or a dieboard design in a standard CAD format.
With Dieboard Calculator, die manufacturers:
Save time.

Having automatic dieboard cost estimations lets diemakers focus on production.

Eliminate miscommunication and mistakes.

Well-defined and professionally prepared job requests with correct drawings reduce the risk of technical errors, thus saving time and resources.

Turn more job requests into orders.

Most cost inquiries become actual projects that diemakers can accept or decline, and start a communication with the customer to polish off details. When an order request is accepted, the diemaker can download the drawings in various formats, like EVD, DXF, DWG, CF2, DDE, AI, PDF, and proceed to production.
Learn more about the Dieboard Calculator at www.dieboard-calculator.engview.com