Winter Packaging Designs
Happy Holiday!
Winter Packaging Designs
We are excited to share with you our updated list of winter packaging and decoration ideas. All designs are created with EngView Package & Display Designer. The structures are available for download in a pdf, ai or evd format. You can edit them or place different graphics to make them your own. We hope to add some creativity and inspiration to your holidays!
CandleHolder
Some candle light can create a nice holiday atmosphere. This simple candle holder has delightful cut shapes that let the warm light out.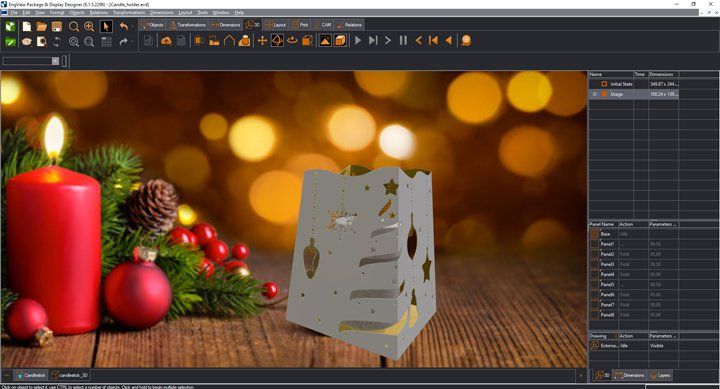 Snowman display
This nice snowman display is designed to be produced from rigid or foam board with a V-cut. You can place this snowman inside, we promise it won't melt :)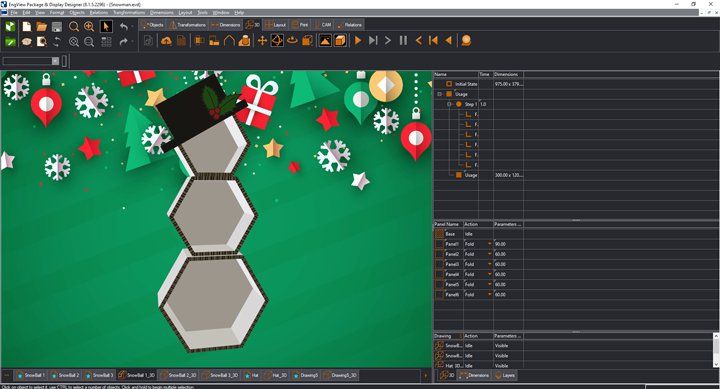 LightBox
Add some lights and you will have an amazing frame to decorate your home for the holidays! All layers are simple without detailed ornaments so they can easily be cut.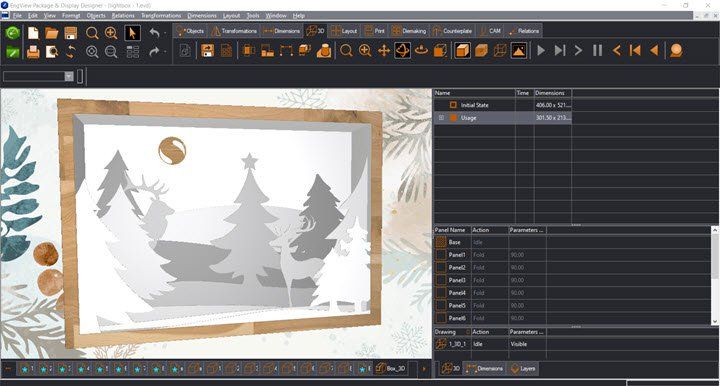 Snowball
We can play a game of folding this tree decoration ball! I guess it will not be a challenge for you but maybe for the younger ones.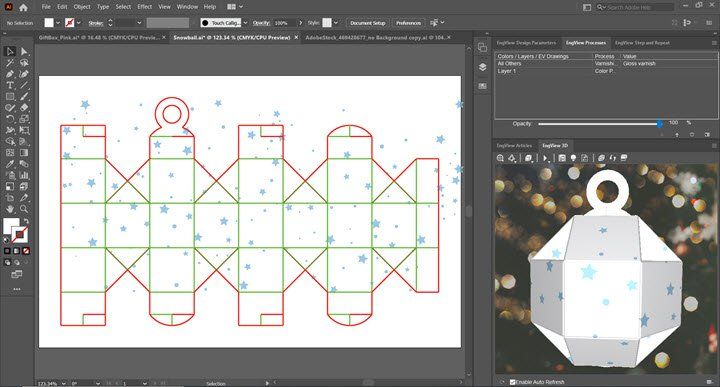 Giftbox
We have a million ideas what gift to place inside. What about you?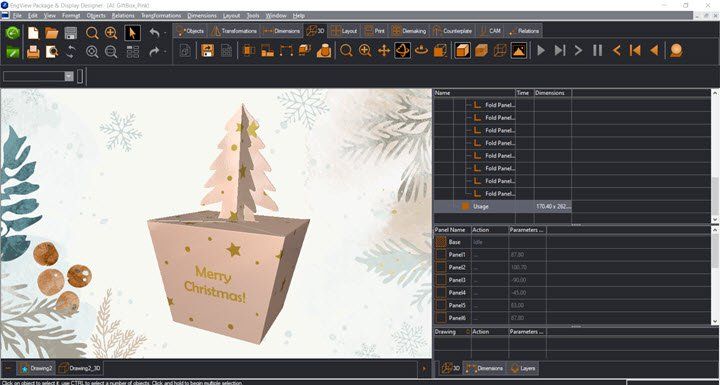 Snowflake
Do you remember when you were kids and used to make snowflakes for the windows....don't tell anyone but we still do that :)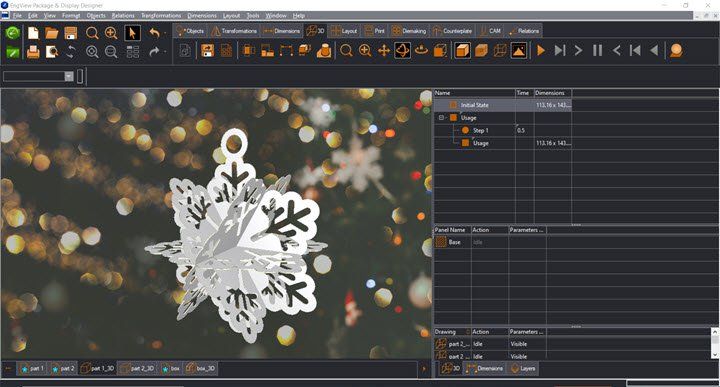 Little houses on the hill side
Cute litte paper house decoration that can be filled with lights and placed on your window or on the mantelpiece.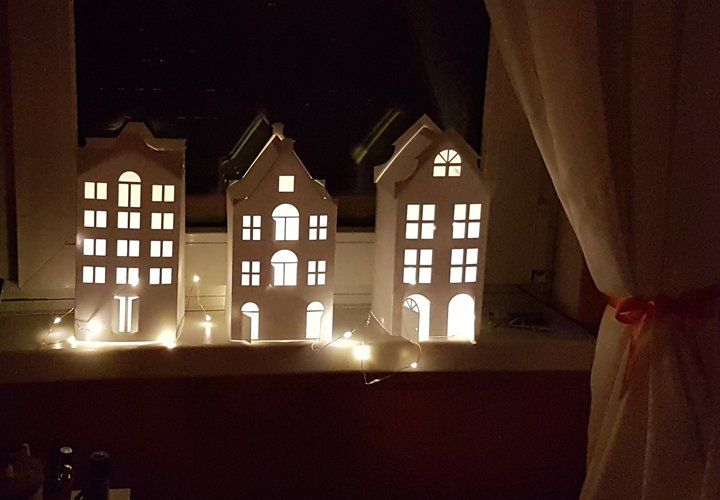 Christmas tree
Very simple DYI Christmas tree decoration.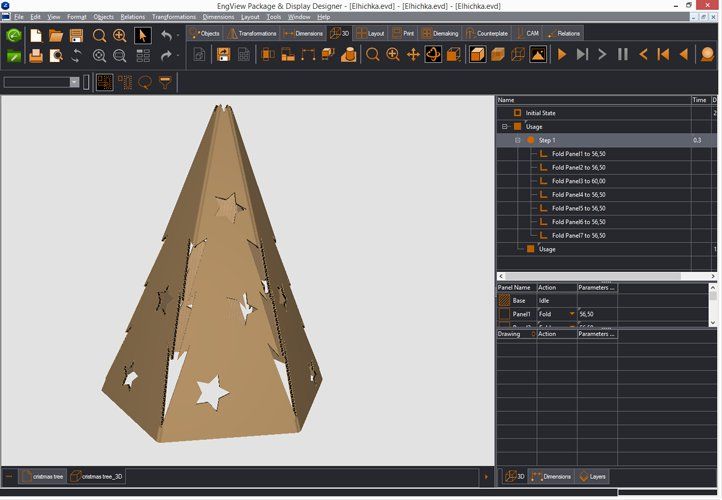 Rudolf the deer
A foam figure of a 3D deer. You can also cut it from other sheet material, preferably corrugated or inverted corrugated.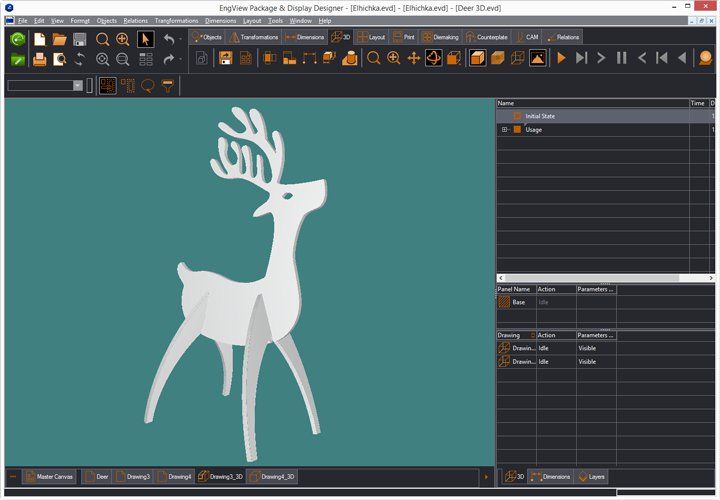 Wine box
A good bottle of red wine is an excellent choice for a corporate holiday present. You can download our parametric design and apply your own graphics or you can even download the ai file and use our holiday artwork.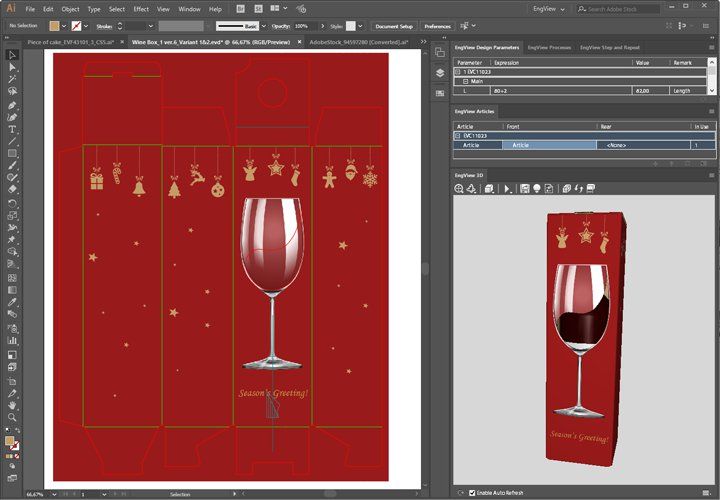 Season's Greetings Card
We wish you a joyous hоliday season and a healthier and wealthier year 2022!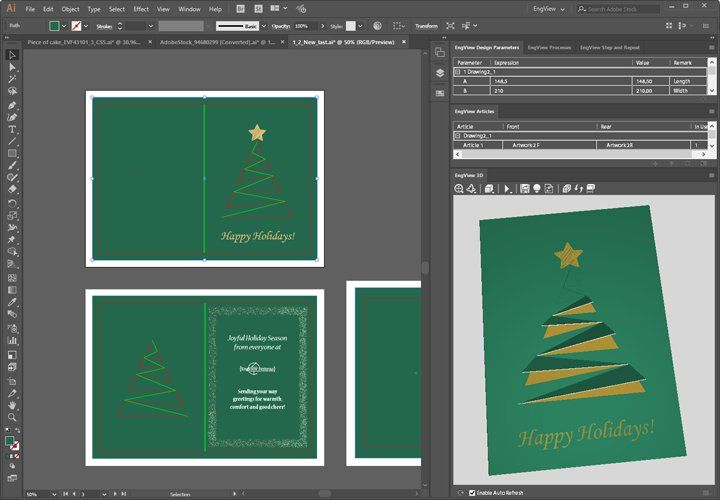 Contact us
Hi, we hope we made your holidays a little bit more exciting! If you have any comments on the designs or you have your own suggestions to add to this little gallery, please share them with us and we can upload them here.