EngView Packaging Suite
Die EngView Packaging Suite ist eine CAD/CAM Desktop- und Cloud-Lösung für die Konstruktion, das Design und die Vorfertigung von Verpackungen und POP/POS-Displays. Das Programm bietet ein breites Spektrum an Werkzeugen, die die tägliche Arbeit von Verpackungsentwicklern, Grafikdesignern, Stanzformherstellern und Vertriebsmitarbeitern, die an der Konstruktion, der Kommunikation und Produktion von Verpackungen beteiligt sind, beschleunigen und automatisieren. Die EngView CAD/CAM-Software ist mit Adobe® Illustrator® integriert. Sie visualisiert bedruckte 3D-Modelle der Verpackung mit dem darin befindlichen Produkt. Mit der neuen Step-and-Repeat-Funktion werden die Druckdaten im EngView-Plugin des Adobe® Illustrator® druckfertig generiert. Die EngView Packaging Suite optimiert jeden Aspekt der Konstruktion, des Verpackungsdesigns und des Vorfertigungs-Workflows. Dream – Create – Succeed.
Bundles
EngView's versatile modular structure lets you configure the packaging software to your own needs.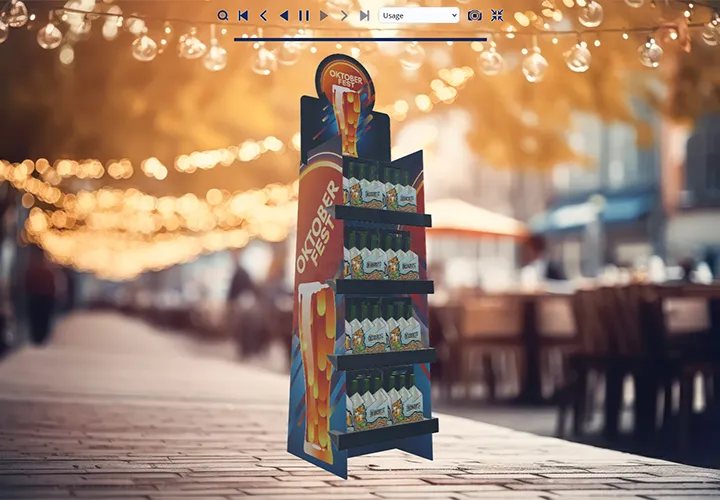 The latest update of EngView Package & Display Designer 2023 is now live! It focuses significantly on enhancing the 3D modeling experience for structural designers by improving usability and efficiency. The new features give designers more control over the 3D assembly of complex structures like POP/POS displays, furniture, booth stands, luxury boxes and other multi-part designs. Here is a breakdown of the exciting features and how they can impact the workflow positively: Visually build multipart displays and structures Designers can now benefit from a new type of drawing – a reference drawing that will not appear in the production files but will help with the 3D visualization of a structure. The reference drawings will save structural designers time bypassing the need for complex formulas when building muti-part structures like POP/POS displays. Multipart structures can be easily visualized with EngView's advanced realistic 3D visualization showing the full folding animation. Quick transition between 3D and 2D Another feature to optimize the work of structural designers is the quick transition from each part of the 3D mockup to the corresponding flat drawing. This usability feature helps designers stay focused on the work at hand. Conditional presence of external objects and parts of a display The 3D model presentation is now even more impressive as the designer can control the animation by setting conditions for the visibility of each part of the structure or an external object. Enhanced 3D Assembly view The new assembly interface gives an overall view of the parts and how they move and fit into the display. This helps structural designers create the 3D mockups faster and more intuitively. Enhanced collaboration and approval features for EngView Shared Space Sending the 3D design to customers or colleagues for approval has never been easier. Designers can upload a ready 3D model on EngView Shared Space and send it to the customer in just a couple of clicks. Then receive "viewed" notifications, project status changes or customer comments right there in Shares Space. This allows anyone with a link to see the realistic 3D design in their Web browser with graphics, finishing effects, as well as the folding or assembly animation. The best part is no special software or license is needed for the recipients.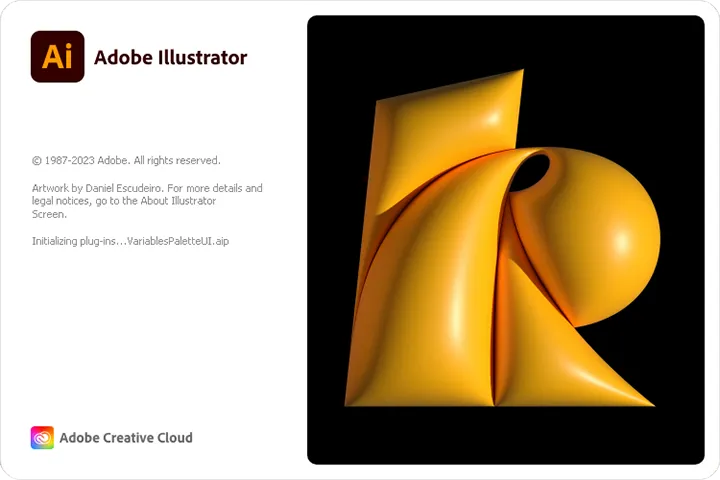 We are excited to share that we have just released a compatibility update for the new Adobe Illustrator 2023, build 27.6.1. If you are using the newest Illustrator, you can now download the latest update of EngView Packaging Suite from our website - https://www.engview.com/en/engview/downloads/. The compatibility update is available for both Mac and PC versions.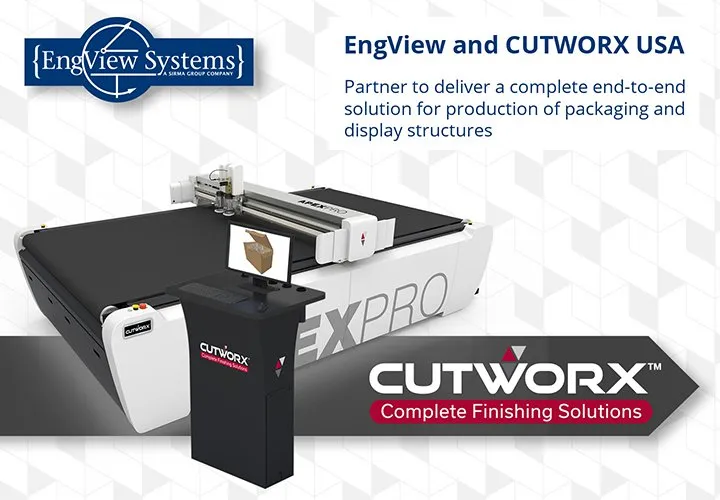 We are thrilled to announce a new partnership between EngView and CUTWORX USA. EngView Systems, a leading provider of packaging and display design solutions, teams up with CUTWORX USA, a producer of automatic cutting and finishing equipment, to offer a complete end-to-end solution for producing packaging and display structures. Customers can now bundle their Digital Finishing Equipment with EngView's advanced packaging and display software. "CUTWORX has a full line of Digital Flatbed Cutters that can be equipped with a variety of tools for packaging and display producers. The EngView / CUTWORX bundle gives customers advanced user-friendly tools for a more accessible price point." says Kris Hanchette, EngView's VP for North America. Customers can now benefit from integrated workflow where EngView files feed directly CUTWORX Digital Flatbed Cutter, eliminating the need for manual file preparation, reducing overall production time, and minimizing the possibility for errors. Having the EngView / CUTWORX bundle saves time by automating the job setup process and increases productivity and profitability by having a multi-function end-to-end digital cutting solution. "We are excited about this new partnership with EngView. The headquarters of CUTWORX USA is in Irving, Texas and there we have a turnkey Technology Center for Wide-Format where we can demonstrate in front of the customers how one design goes from print, through cut and walk away with a finished product." says Raum Divarco, CUTWORX USA General Manager.

The EngView team will be at Synergy SB Booth demonstrating our Packaging software and how it can contribute to the food industry. Espacio Food & Service is recognized as the most important annual meeting of the Food Industry in Chile.