Benelux Online Print Event (#BOPE18)
News
Benelux Online Print Event (#BOPE18)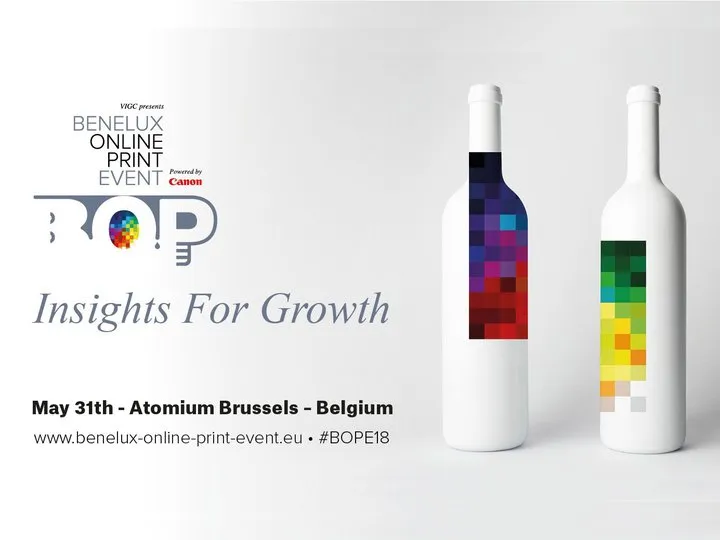 Today EngView's product manager Valentin Vachkov is at the Benelux Online Print Event (#BOPE18) supporting our partner Peter Janssen from Endless Branding. Together, they will be giving practical insights on growing online printing and packaging businesses with packGATE.
The event that takes place in Brussels is focused on web-to-print and e-commerce solutions for the graphic sector. Industry professionals will share their experience on launching a web-to-pack solution or just adding a customer interface to your current printing/packaging business.
Endless Branding has over 30 years of experience in design and production of point of sale displays from cardboard and corrugated materials as well as wood, plastic and even metal. In recent years the company has started receiving more and more requests for tailored solutions in smaller runs. They needed an online platform for their customers to edit and modify the POS displays and the solution was packGATE – an online packaging platform using the unique parametric technology of the EngView CAD/CAM server.
Providing a gallery of parametric structures and simple design-your-own-packaging -or-display functionality, packGATE helps end-customers create their own tailored displays in the desired sizes, graphics and materials. Customers can see the design and structure in a realistic 3D model with the display folding animation. It gives a very good idea of what they will receive at the end. At the same time the producer saves costs from unnecessary and costly test samples.
The simple process of designing and ordering packaging online24/7 increases the number of packaging jobs and helps producers put out small- and medium-volume runs cost-efficiently.