Ljubljana Students Get Certified in EngView Package Designer Suite
News
Ljubljana Students Get Certified in EngView Package Designer Suite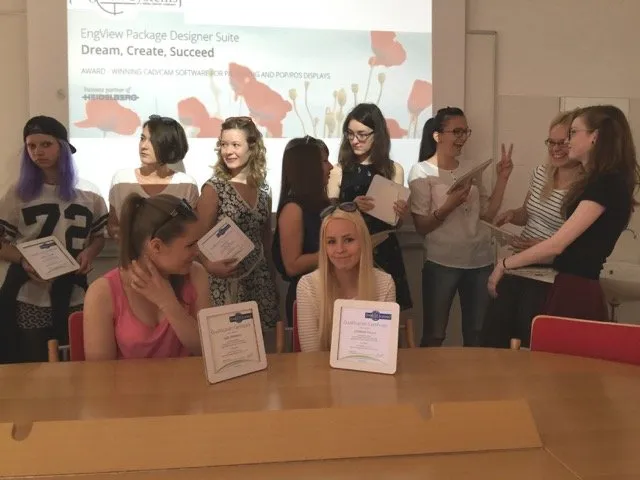 Students from the University of Ljubjana received certificates from EngView at a special event on 1 July 2015. The ceremony marked the end of their training in EngView Package Designer Suite.
During the four-month course EngView's packaging design software helped the young professionals in their everyday tasks related to developing smart and innovative packaging.
EngView sets great store by spreading the knowledge of modern packaging CAD/CAM systems and in educating specialists in the field's cutting-edge technologies. Since its establishment in 1999 EngView has been pursuing a policy of donating its packaging software to universities and educational facilities that feature design of packaging in their curricula.