EngView shakes hands with a new distributor at C!Print
News
EngView shakes hands with a new distributor at C!Print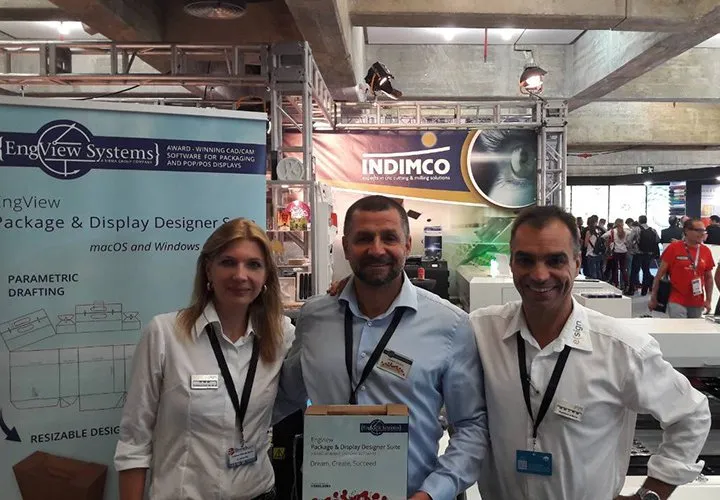 Last week EngView Systems was part of the fourth edition of C!Print Madrid, the trade show for visual communication, printing solutions and applications.
According to Vladimir Dimitrov, sales manager at EngView Systems: "The show was a great success. A lot of industry professionals and decision makers were at the show. Most of the printing houses I spoke with were considering going into packaging. They already have the production capabilities, the only thing they need is the know-how and our CAD/CAM solution can help them with that."
EngView team is happy to welcome a new distributor on board. Indimco is an equipment supplier (CNC router and laser machines) and an Aristo partner for the Portuguese speaking countries worldwide. With their in-depth knowledge of the market and over 15 years of experience in the printing and packaging industry, they are the right partner for EngView Systems. In combination with the EngView CAD/CAM software, Indimco can offer to its customers a complete solution for an optimized workflow for packaging and POP/POS display production.