Zagreb Design Week and EngView Packaging Suite Inspired Creativity in the Students from the Faculty of Graphic Arts
News
Zagreb Design Week and EngView Packaging Suite Inspired Creativity in the Students from the Faculty of Graphic Arts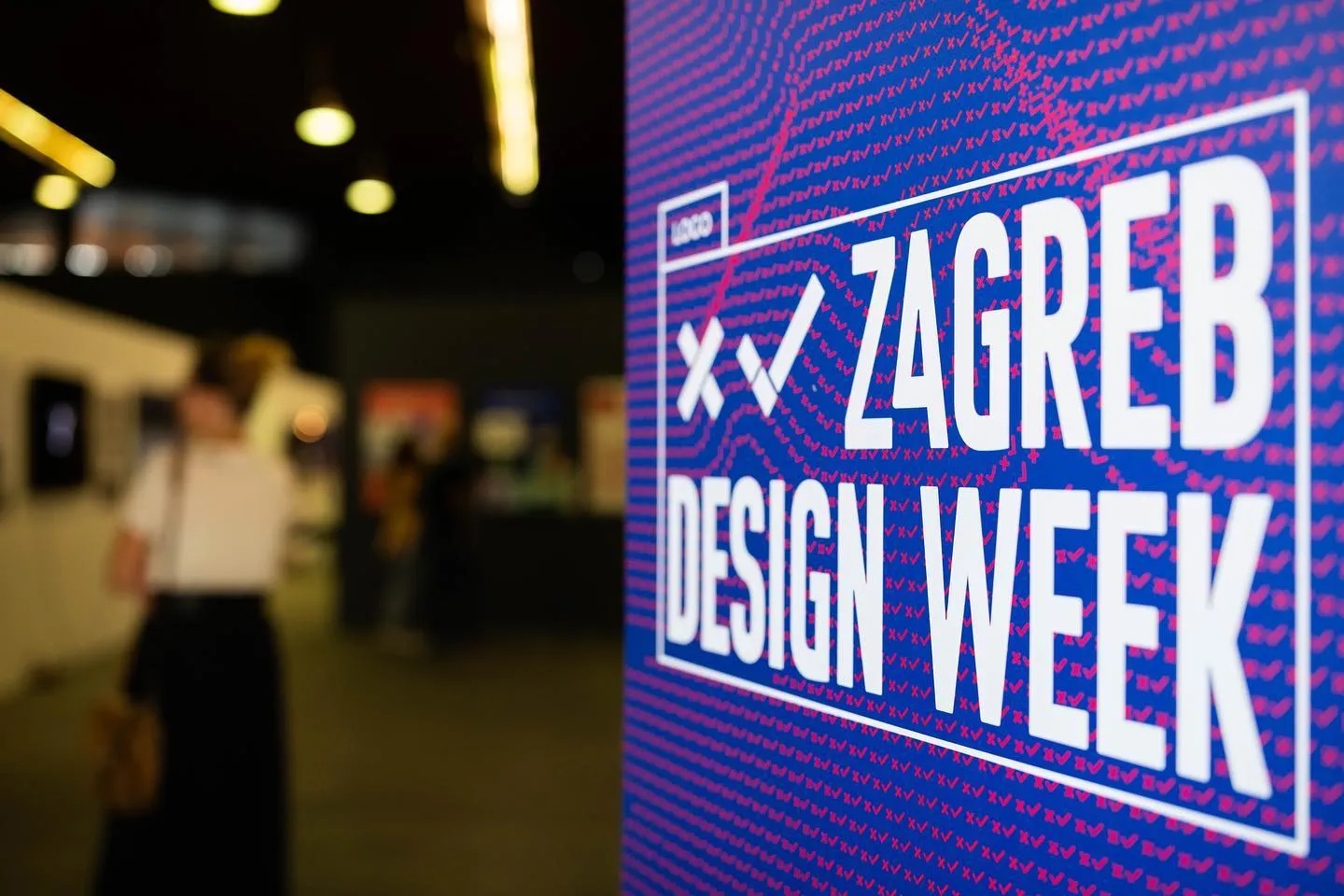 Is it possible for Artificial Intelligence, lacking human emotions, to still evoke empathy?
Can a machine recognize the depth of human experience and convey it to us?
Does it really matter to us who the author is - a human or a machine?
The topic of Artificial Intelligence at the same time excites and worries many of us.
Experts say the rise of artificial intelligence will make most people better off over the next decade, but many have concerns about how advances in AI will affect what it means to be human, to be productive and to exercise free will.
The students from the Faculty of Graphic Arts from the University of Zagreb point our attention towards human emotions and AI. They participated in the 10th edition of Zagreb Design Week in September, an exhibition of faculties and schools. For a decade, the biggest design event in Croatia, presents all forms of design, from product design and visual communications, through fashion to food design.
The exhibition of the students from the Faculty of Graphic Arts show the nature of emotions, creativity, and the essence of human creation. The displayed student works guide us through reflections on the relationship between technology, art, and design.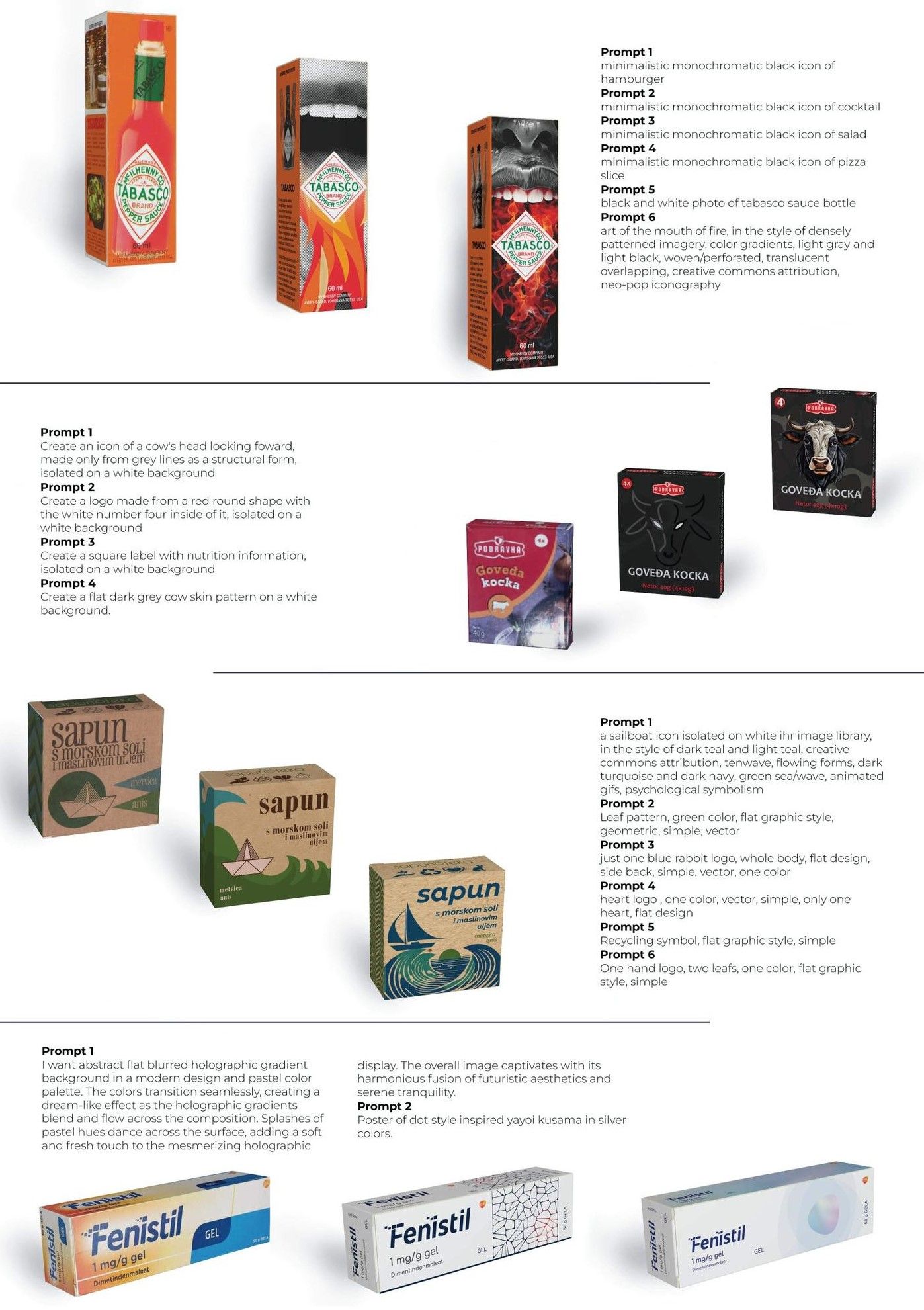 On the picture you see the work of:
Toni Dominović: Redesign of Podravka Cubes packaging
Dorotea Maretić: Redesign of Tabasco packaging
Leon Ginder: Redesign of soap packaging
Mia Šaban: Redesign of Fenistil packaging


The posters showcase redesigns of packaging created as part of the course "Realization of Conceptual Solutions 2" in the graduate program at the University of Zagreb's Faculty of Graphic Arts. The students redesigned the original packaging within the course. Subsequently, they used various AI models to generate new elements that were incorporated into the new design version. The packaging was designed using the EngView Packaging Suite.
Course Leader: Prof. Dr. Maja Brozović Mentor: Assoc. Prof. Dr. Josip Bota
This exhibition doesn't provide definitive answers and opinion pro or against AI, but encourages thinking and discussion on these topics.
The aim is to show that, although technology provides new ways of expression, human creativity remains irreplaceable and unique. Ultimately, the exhibition reflects how tradition and innovation can coexist, enriching the world of graphic design and offering new perspectives and possibilities.
Do you know that in EngView we have been using Artificial Intelligence since 1999?
Artificial Intelligence is actually integrated in our variational parametric CAD. EngView Package & Display Designer is a great example of combining technology and human knowledge.
EngView partners with Design & Graphics Institutions
Many students around the world are using EngView Package & Display Designer in their classes. They have the opportunity to work with professional and modern packaging design software during their years of study and be fully prepared for their first job. Our mission is to encourage learning and give the students the needed tools to help them express their creativity easier, work with realistic structures and prepare for their upcoming professional careers.
More info about Zagreb Design Week:
https://zagrebdesignweek.com/en/home