EngView Systems announces the release of Version 7
News
EngView Systems announces the release of Version 7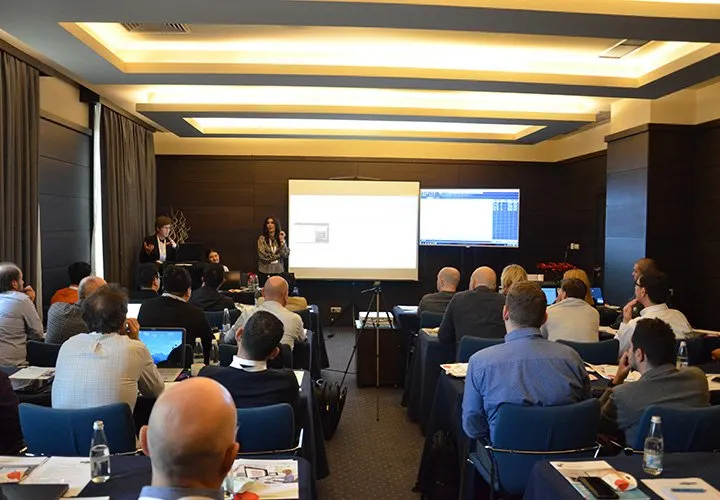 Last week EngView Systems hosted a Certification Seminar for all distributors around the world. It was a three day event in Sofia that gathered 40 people from counties in Europe, Asia, Africa and North America. At the Seminar EngView team announced that the new version will be released to the market at the end of March 2019.
The first day started with welcoming notes from Georgi Marinov, the CEO of EngView Systems and Boriana Stoimenova, the Head of Packaging Division. They were excited to finally reveal the new release and share the major functionalities of Version7 that will have a great impact on how designers create packaging and displays from now on. A major part for the new release focusses on the selling side of the packaging business. With the web –to-pack platform packGATE, companies can feed their digital production and optimize resources and capacities.
During the tree days all EngView distributors were well trained to sell and support Version 7 of EngView Packaging Suite when it is released next month.
In the coming weeks the company is going to reveal bits by bits the new functionalities and share the amazing design and production workflow optimizations coming up with Version 7.