EngView at FASTSIGNS Vendor Show and Convention
News
EngView at FASTSIGNS Vendor Show and Convention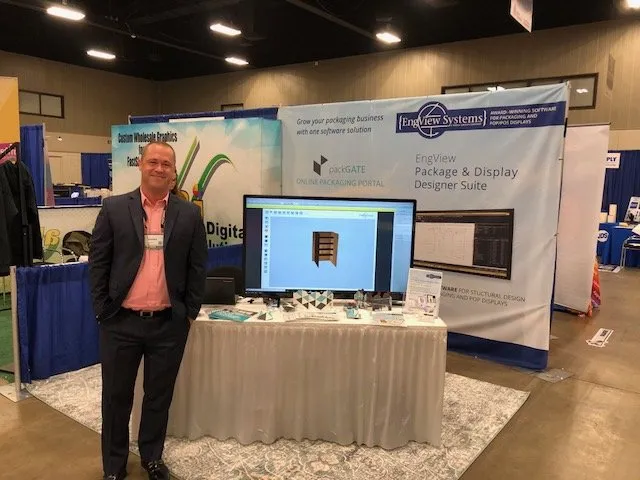 Last week our colleague from the US office of EngView Systems, Shawn Kirsch, was in Arlington, Texas for the 2018 OUTSIDE SALES SUMMIT. The event that took place 16 -18 August was organized by FASTSIGNS, the largest graphics and visual communications franchise in North America, growing at a rate of 50 new centers a year.
The Summit was a great success for EngView in terms of networking and forming connections with the franchisees. At the EngView booth, Shawn Kirsch did presentations of the EngView software solution for the packaging producers including the desktop CAD/CAM system and the web-to-pack platform - packGATE.
"All attendees were eager to learn about the EngView software: how they can optimize their packaging design workflow with EngView Package Designer and grow their online sales with packGATE web-to-pack. Having one on one contact with the attendees and seeing their excitement was very rewarding." shares Shawn Kirsch, Sales Manager, EngView Systems USA.