Greetings from Drupa, Düsseldorf!
News
Greetings from Drupa, Düsseldorf!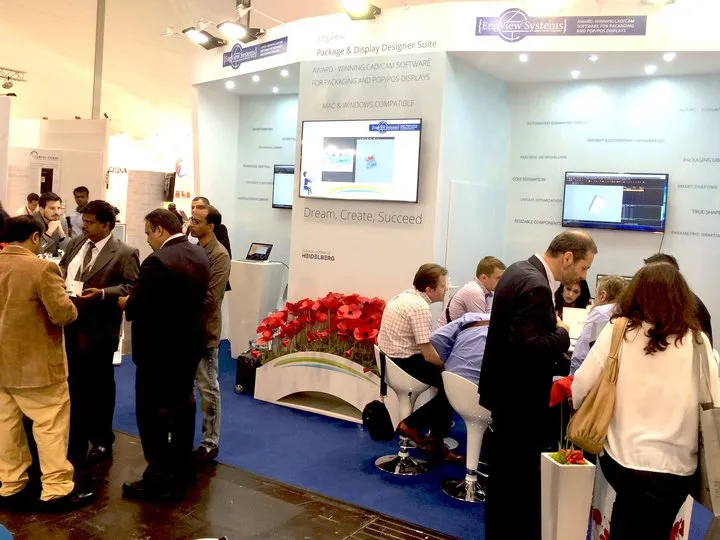 It has been an amazing week at Drupa!
The scale of things here is unmatched! Machines are getting bigger, robots and 3D printers are all around, images are moving on paper, presentations are held as spectacles, girls are walking by dressed in paper, print is flowing in all colors, wall-size monitors are flashing – it's a real show!
We, at EngView, are happy to be a part of it. Don't miss your chance to see a live demonstration of the capabilities of our Package and POP/POS Display Designer Suite. We are here to answer your questions and discuss how our software solution will help you increase productivity and clients' satisfaction. Meet us in Hall7A, Booth D21.