EngView Packaging Suite
EngView Packaging Suite is a CAD/CAM solution for structural design and preproduction of boxes and POP/POS displays. It provides a wide range of tools that speed up and automate the day-to-day jobs of structural designers, graphic designers, diemakers and sales people involved in the creation, communication, and production of packaging. The EngView software is integrated with Adobe® Illustrator®. It helps professionals visualize the 3D model of the packaging with the product inside and apply graphics to the structure. With the new Step and Repeat functionality that multiplies the one-up design over the layout directly in Illustrator®, designers can generate production files with high-resolution images. EngView Packaging Suite optimizes every aspect of the packaging design and preproduction workflows. It offers everyone the means to DREAM, CREATE and SUCCEED.
Bundles
EngView's versatile modular structure lets you configure the packaging software to your own needs.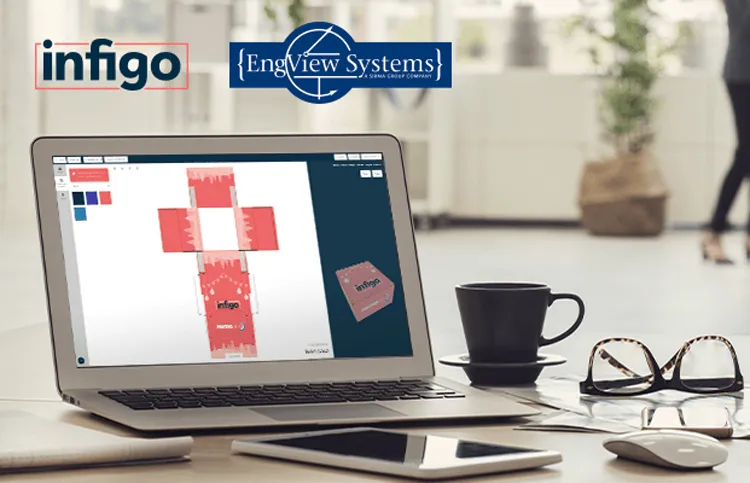 EngView partners with Infigo to create the ultimate e-commerce 3D design tool for the packaging sector We are excited to announce our partnership with Infigo, a leading provider of personalised print and e-commerce solutions. The innovative web-to-print platform will now offer cutting-edge parametric computer-aided design (CAD), making it the leading platform for the packaging sector. The alliance between the two packaging technology vendors will enable converters to capitalise on the growing print e-commerce market. Boriana Stoimenova, Head of Packaging Division at EngView Systems said: "We're thrilled to collaborate with Infigo, merging our distinct parametric drafting technology and quarter-century of industry experience with their prowess in web-to-print e-commerce. Together, we're crafting a user-friendly yet robust web-to-pack solution that precisely addresses the current demands of the print and packaging sector." Create bespoke packaging and stay compliant Through the integration, clients can easily create bespoke packaging, with the reassurance of complying with food and pharmaceutical packaging regulations. With more than 1500 parametric designs for folding cartons, corrugated boards, grey board and PVC, the tool includes a library of full parametrised ECMA and FEFCO codes. This is on top of the existing capabilities offered by Infigo, which include: Simple drag-and-drop design tools, so even web design novices can create beautifully branded websites and portals. The ability to integrate with a range of systems, platforms and hardware (from MIS to CRM, to printing and finishing machines, to shipping providers) to smoothly sync data and create an entirely automated workflow. Take orders online, at any time of day (or night), that are automatically proofed without human intervention. Automated email updates, so the customer knows when their order has been accepted, processed, and shipped. Plus, much, much more. 'EngView a natural partner' Michael Zauner, Chief Technology Officer for Infigo, said there were a number of reasons that EngView were a natural partner for the web-to-print innovator. He said: "Obviously, they have a fantastic offering, which is at the forefront of CAD. However, for us, it's as much about the people and the culture and values of the providers we work with. Not only are EngView a great bunch of people, but they are incredibly dynamic. They were as willing as we were to get started on the project, which meant we could start development immediately." While the 'as yet to be officially named' tool will not be launched until 2024, a demonstration will be available at this year's PRINTING United Expo, Atlanta (Booth: B7501), held 18-20 October at the Georgia World Congress Center. World Exclusive Michael continued: "Those that are lucky enough to attend the PRINTING United Expo, in Atlanta, will get a world exclusive of the tool. EngView will also be joining us at Infigo Booth: B7051, so while the product will not be available to our customers just yet, they will be able to get as much technical detail as they need." EngView booth at Printing United is B11097. We are excited to meet fellow professionals and talk packaging!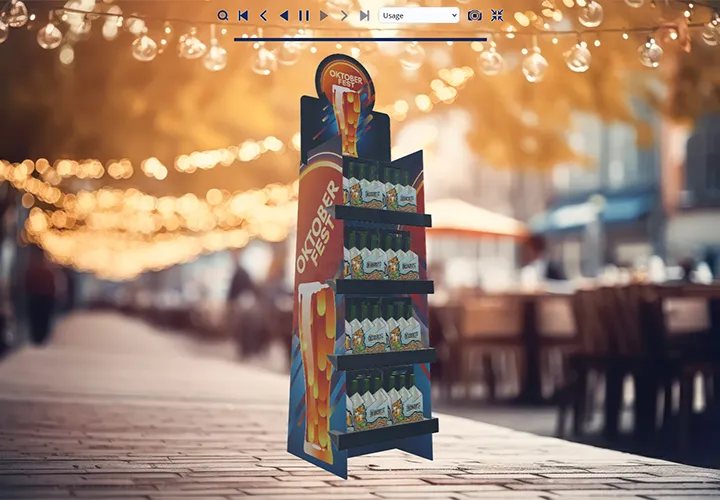 The latest update of EngView Package & Display Designer 2023 is now live! It focuses significantly on enhancing the 3D modeling experience for structural designers by improving usability and efficiency. The new features give designers more control over the 3D assembly of complex structures like POP/POS displays, furniture, booth stands, luxury boxes and other multi-part designs. Here is a breakdown of the exciting features and how they can impact the workflow positively: Visually build multipart displays and structures Designers can now benefit from a new type of drawing – a reference drawing that will not appear in the production files but will help with the 3D visualization of a structure. The reference drawings will save structural designers time bypassing the need for complex formulas when building muti-part structures like POP/POS displays. Multipart structures can be easily visualized with EngView's advanced realistic 3D visualization showing the full folding animation. Quick transition between 3D and 2D Another feature to optimize the work of structural designers is the quick transition from each part of the 3D mockup to the corresponding flat drawing. This usability feature helps designers stay focused on the work at hand. Conditional presence of external objects and parts of a display The 3D model presentation is now even more impressive as the designer can control the animation by setting conditions for the visibility of each part of the structure or an external object. Enhanced 3D Assembly view The new assembly interface gives an overall view of the parts and how they move and fit into the display. This helps structural designers create the 3D mockups faster and more intuitively. Enhanced collaboration and approval features for EngView Shared Space Sending the 3D design to customers or colleagues for approval has never been easier. Designers can upload a ready 3D model on EngView Shared Space and send it to the customer in just a couple of clicks. Then receive "viewed" notifications, project status changes or customer comments right there in Shares Space. This allows anyone with a link to see the realistic 3D design in their Web browser with graphics, finishing effects, as well as the folding or assembly animation. The best part is no special software or license is needed for the recipients.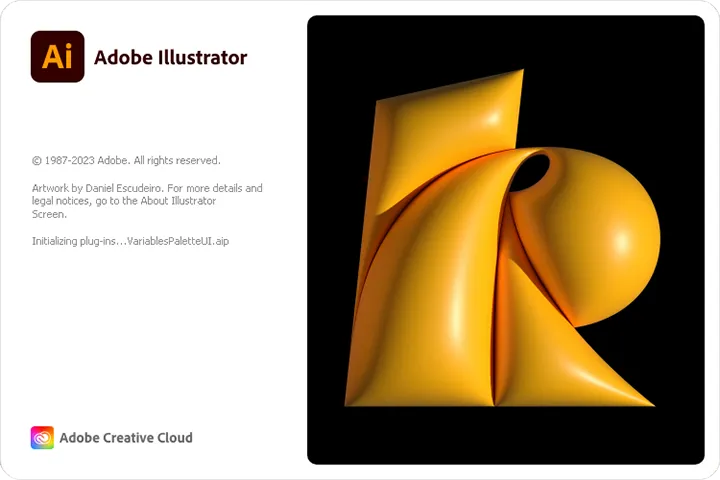 We are excited to share that we have just released a compatibility update for the new Adobe Illustrator 2023, build 27.6.1. If you are using the newest Illustrator, you can now download the latest update of EngView Packaging Suite from our website - https://www.engview.com/en/engview/downloads/. The compatibility update is available for both Mac and PC versions.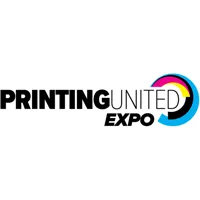 Georgia World Congress Center, Booth #B11097
This year our team will be exhibiting at Printing United 2023. We will demonstrate an integrated workflow for packaging design and production partnering with printing, cutting and MIS solution producers.